The Kitsap County is located west of the city of Seattle/Tacoma across the Puget Sound.  If you are arriving at Sea-Tac Airport you have two choices.  You can drive south through Tacoma and cross the Narrows Bridge.  From there, it's just a short 40 mile drive to the town of Silverdale where the World Series Headquarters Hotel is located.  If you're not up for the drive and you'd like to enjoy some of the fantastic scenery, you can drive into Seattle and take a Washington State Ferry to the peninsula.  There are two ferry runs that leave from downtown Seattle (Pier 52).  The Bremerton Ferry takes 60 minutes to cross and the Bainbridge Island crossing is 35 minutes to cross.  Once you arrive on the peninsula, the drive is a little longer from Bainbridge Island but you will drive through the city of Poulsbo which is where a large number of the players will be housed with host families.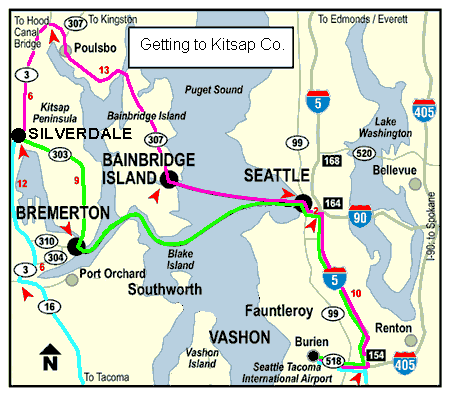 If you intend on renting a car and driving from the airport (faster and less cost), you'll follow the signs out of the airport to South I-5 toward Tacoma.  Take exit 132 to westbound Hwy 16 toward Bremerton.  Stay on Hwy 16 until you get to Bremerton.  Hwy 16 turns into Hwy 3 northbound towards Hood Canal Bridge.  Follow Hwy 3 north to Newberry Hill Road.  Take that exit make a right turn onto Silverdale Way and follow into Silverdale.  Total distance from airport to hotel is 57 miles.

If you prefer to leave the driving to someone else, there is a shuttle service that serves Kitsap county called the Kitsap Airporter.  Click here to see their schedule and pricing.  The shuttle service picks up at the airport drops off right at the front door of the World Series Headquarters Hotel.  This could be a very convenient option for someone in your group who arrives later.
LODGING:  The World Series Headquarters Hotel will be the Silverdale Beach Hotel located at 3073 Northwest Bucklin Hill Road, Silverdale, WA 98383.  We have negotiated special rates with Silverdale Beach Hotel as well as other hotels in the area.  It is very important that your team representative contact our hotel coordinator, Jeanna Stenman,
as soon as possible to reserve rooms for your entire group.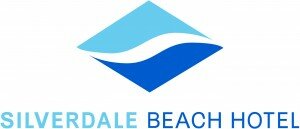 AMENITIES:  The Headquarters Hotel is located across the street from a shopping plaza where you will find restaurants, grocery stores, pharmacy, etc.  There is a shopping mall within 1 mile of the hotel as well as several other restaurants.

PLAYING FIELD:  All games will be played at the Kitsap County Fair and Events Center located at  1200 Fairgrounds Road NW, Bremerton, WA  The field is located just 2.6 miles from the Headquarters Hotel.